We have some very exciting news to share! After nearly three years in our old office, it was time for an upgrade. And some upgrade it has been. Gogoprint has just moved to its new office located at Wannasorn Tower (still by Phaya Thai BTS station). More than ever, it feels like a home away from home. Although leaving our old office has left us a little nostalgic for the "early days", the new office makes up for that and a lot more. In a nutshell, it brings us all together like never before.
Designed to reflect our company's values and culture, the office is both modern and open, facilitating communication and nurturing creativity and quality of work. It starts with simple things: where our old office had no eating area, our staff now enjoys a cozy kitchen/eating area, with ping-pong table and all! This is also where we hold our Friday after-work sessions, where everybody socializes around a cold brewski. Where staff nearly had to fight over meeting space in the old office, we now have plenty of comfortable meeting rooms and "Skype" rooms. Where departments were previously separated into multiple rooms, everybody now shares the big open-plan space. The list of examples is longer, but you probably get the idea...
We basically built an office space that facilitates teamwork and communication, while at the same time focusing on our staff's happiness and individual productivity. On top of that, our office now truly reflects what kind of company we are: tech-oriented, dynamic, flexible, and above all else focused on customer and employee happiness. To learn more about what it's like to work for Gogoprint, have a read through our careers website.
For a sneak peek of the office space, scroll through the video and images below. If you feel like Gogoprint is the kind of company you would like to work for, don't hesitate to check out our current job openings.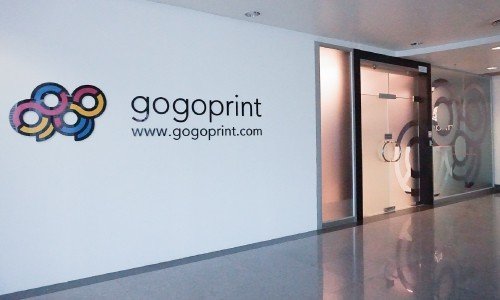 Our logo displayed right outside our office so you never miss it.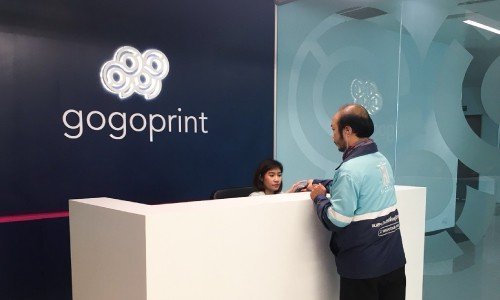 Professionalism starts right at our doorstep.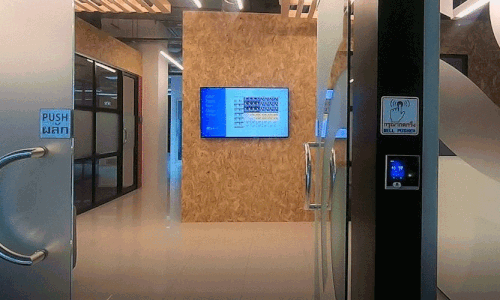 A common space for everyone to come together and socialize. We know that office happiness is conducive to higher productivity.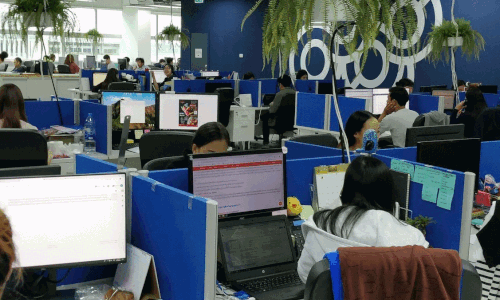 An open work space so no one ever feels out of reach
A ping pong table for our team to catch a break whenever they need to.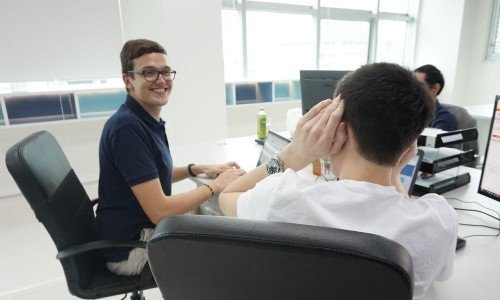 Join our down-to-earth but results-oriented and productive work culture.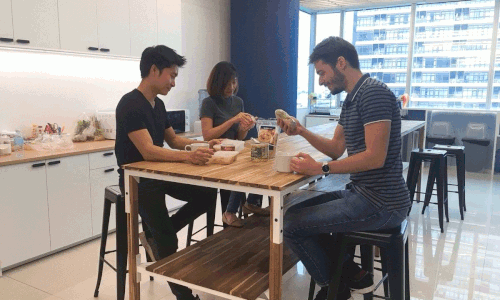 Spacious and homely lunch area with a view. Because we all know the importance of food in Thai culture.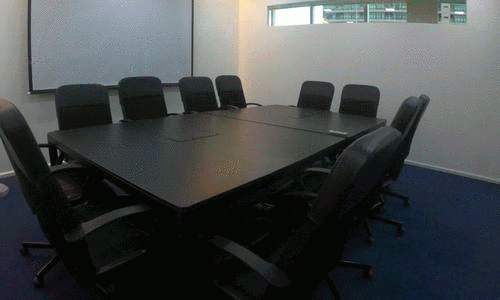 Our 7 meetings rooms are meant to foster communication and creativity.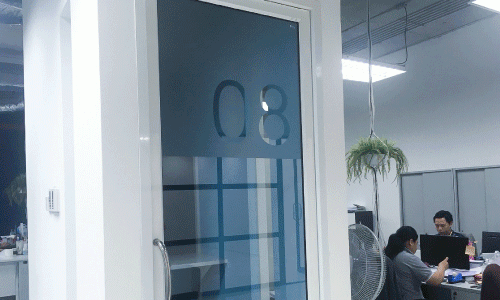 Private office phone booths for online meetings or phone calls with audio and visual proofing.
Our new work environment has had a very positive effect on the team, making everyone feel welcomed, supported and definitely more interconnected.
If you like what you're seeing, check out our careers website to see if and how you could contribute to our young and international team..