Problem: Invisible, Blurry, and Appearance of Separate
If your printed product is supposed to contain thin lines or small text made up of thin lines, you might be confronted with one of the following issues:
Thin lines are not visible at all
Thin lines are dotted and blurry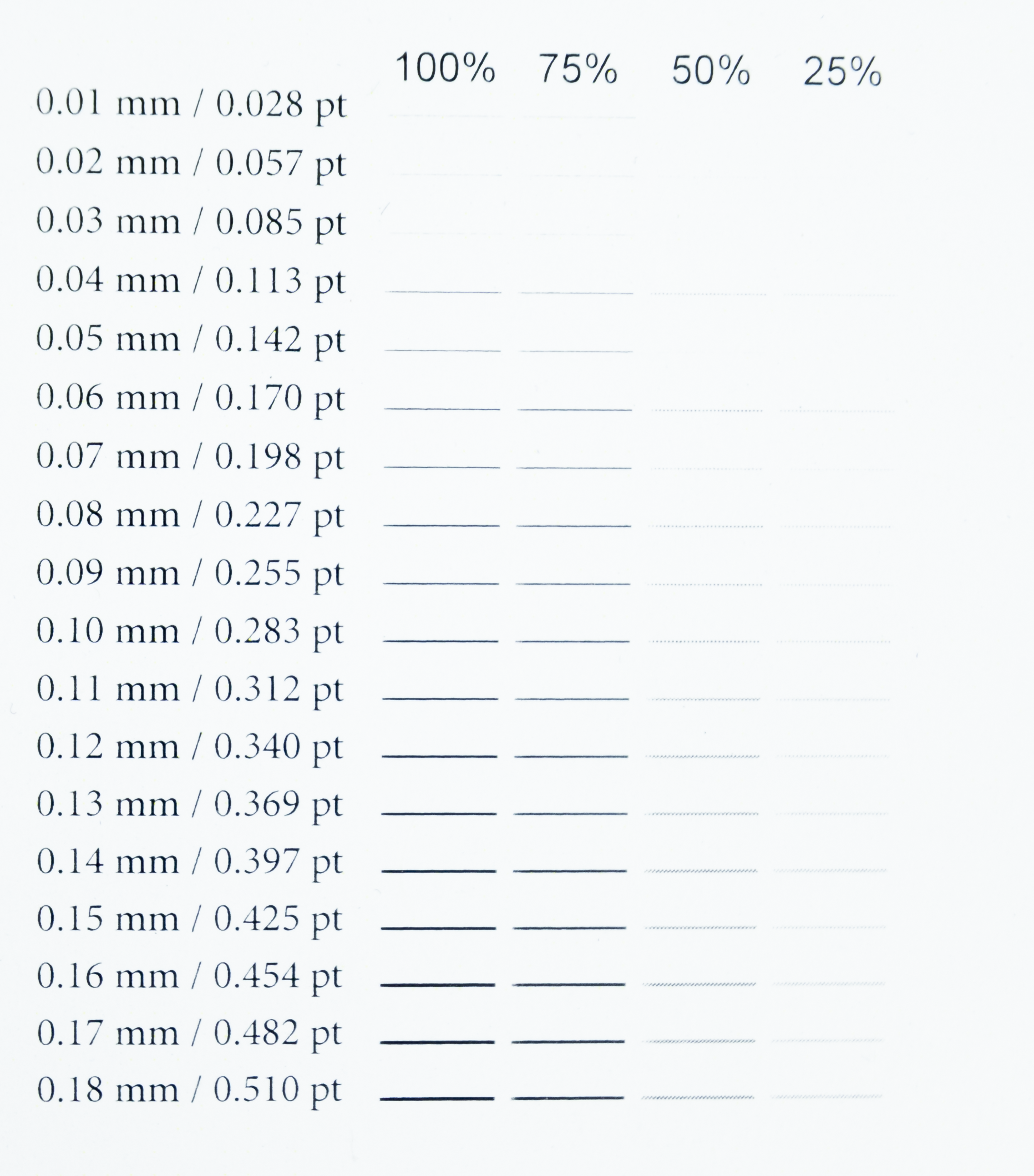 Thin lines are blurry and different colors appear at the edge of the line/text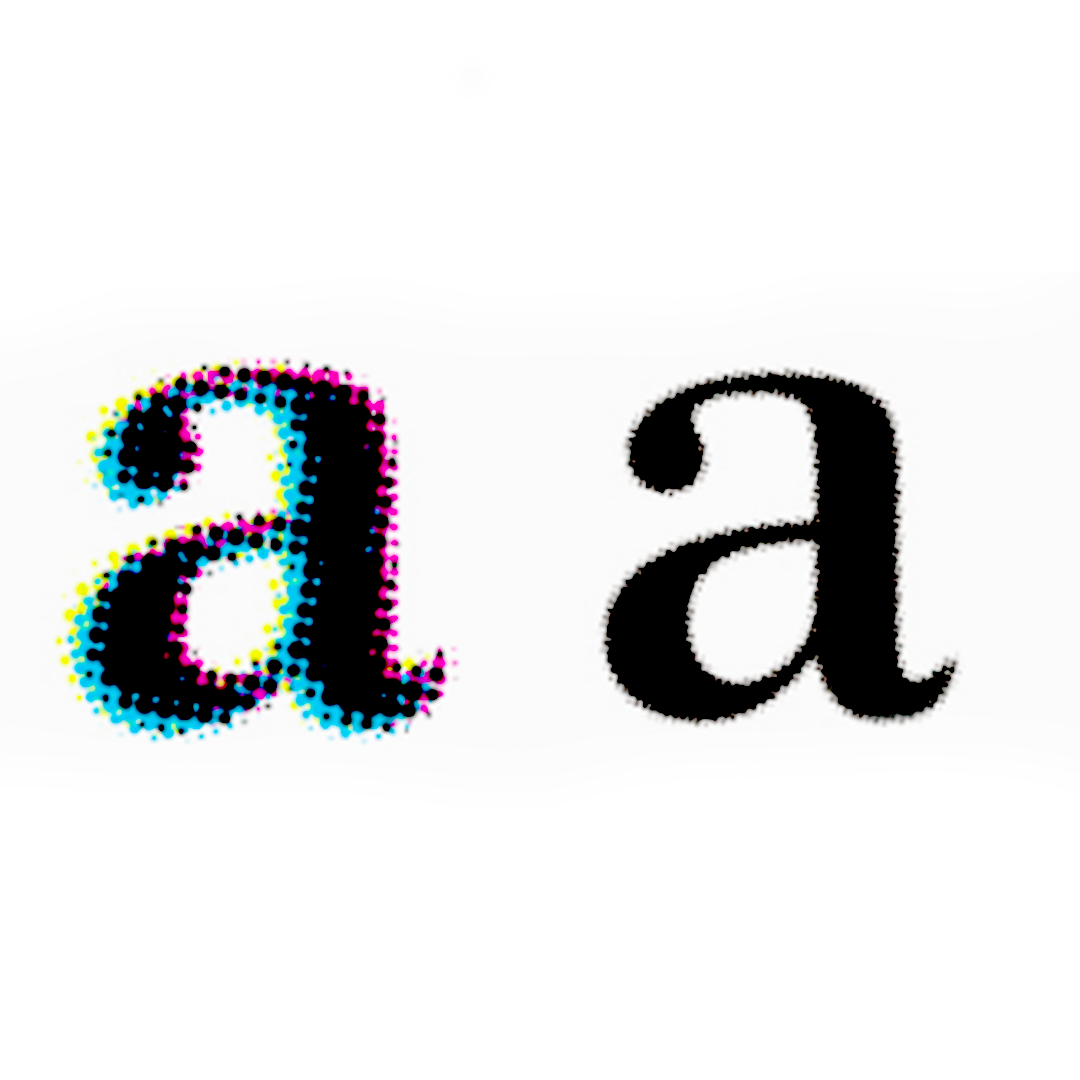 Cause: Letters and Lines Are Inappropriate Sizes
When letters/text are set too small (smaller than 6 points) and lines are set too thin (less than 0.28 point), these elements will come out blurry and possibly not visible at all in your printed product.
Moreover, the smaller / thinner the text and lines, the less of the 4 base colors (C, M, Y, K) you should be using in those elements to make sure that they are readable.
Solution:
Making sure that all lines are at least 0.28 points thick
Making sure that all text is at least 6 points tall
Setting up thin lines and small text with 1 base color (e.g. pure black, K 100%), or maximum 2
Setting overprint for pure black (K 100%) lines/text
Tutorials:
Checking line width
Setting fine lines and text to pure black (0C,0M,0Y,100K)
Setting overprint
Step 1: Select "Window"
Step 2: Click "Attributes", then the "Attribute Window" will appear.
Step 3: Select text, thin lines and small elements to be overprint.
Step 4: Check at "Overprint Fill" and "Overprint Stroke" (if available)